F45 For BLM Tee - White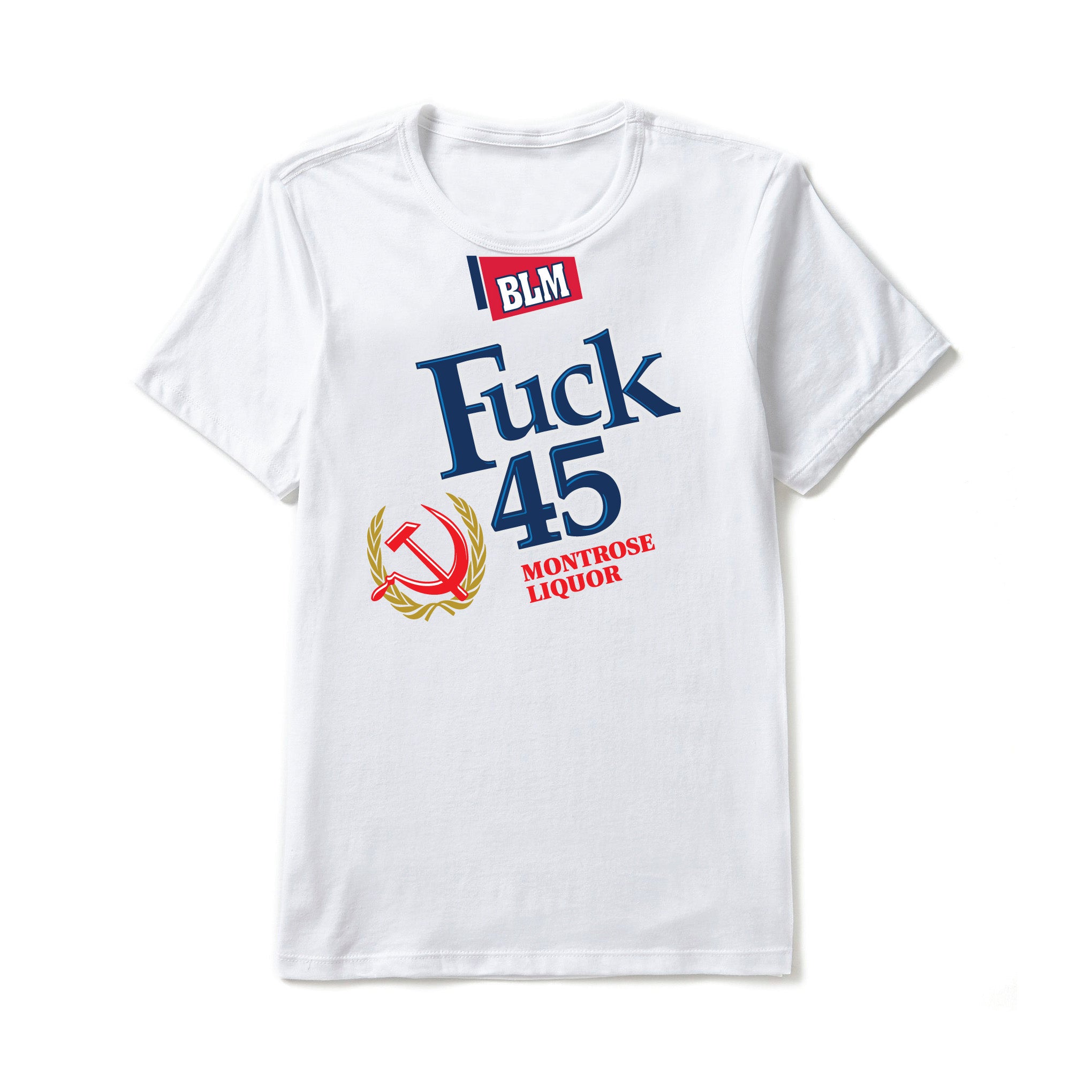 Designer: Ham Cycles
This is a pre-order item and is expected to ship/be available for pick-up in July.
We've taken one of our most popular/controversial water bottles and made it a tee, with a purpose. The more of these we order, the lower the cost will be, so the more of each sale we can donate. Order them for your friends and family because Fuck 45. 
Final version may differ slightly from mock-up
If you have a preference where your donation is made, please just message us.