Beaumont 7 Speed - Black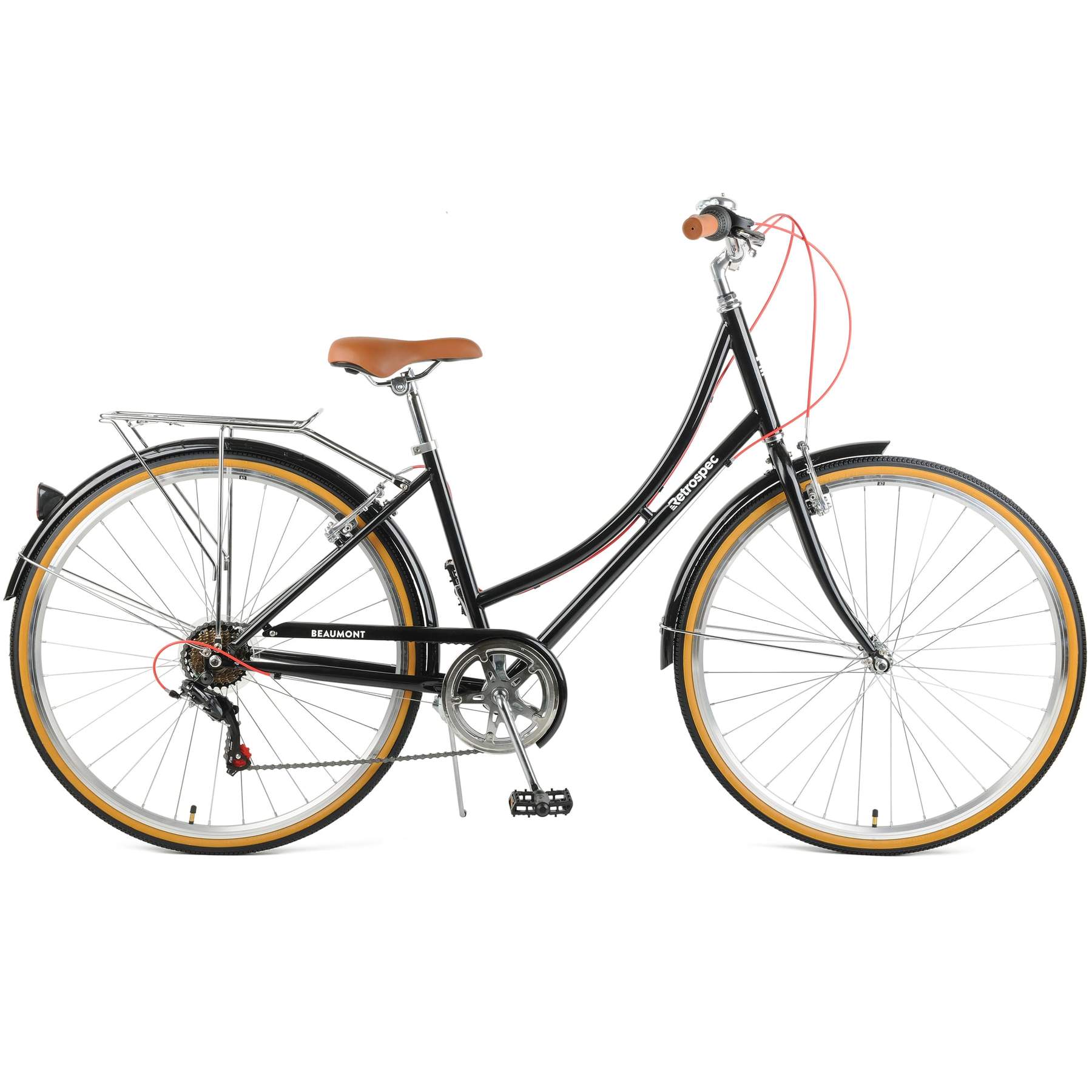 Designer: Retrospec
Beaumont's 7-speed Shimano drivetrain is ideal for zooming through the city or scaling hilly neighborhoods. Its RevoShift grip enables seamless and safe gear transitions while keeping your hands where they belong. Includes fenders, rack, and bell.
Our city-dwelling 7-speed cycle has something for every type of urban rider. Combat Bay Area inclines, flat Chicago-land boroughs, and tight New York one-ways with this top-notch hybrid. The step-thru style frame makes it easy to mount and perfect for any age, stature, or style (dress & skirt friendly!). Combined with front and rear alloy brakes, the Shimano 7-speed drivetrain, and RevoShift grip shifters ensure utmost control and precision.
One size fits *most* over 5'1 (within reason) - Please email us for any sizing concerns.