AFFINITY CARBON FIBER TIRE LEVERS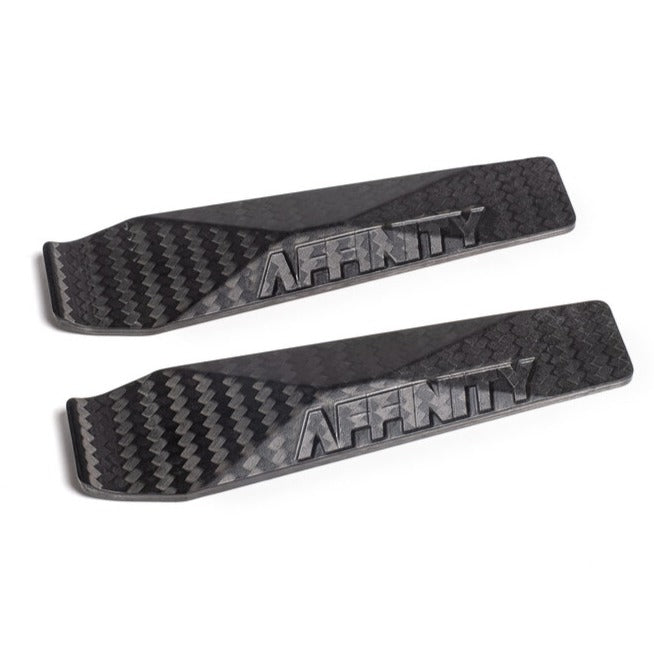 Designer: affinity
Pops always told me "buy quality tools and they'll last a lifetime". The Affinity carbon fiber tire lever, hand made in Brooklyn NYC, engineered by Aaron Panone @aarn_ and destined to become the favorite tool in your collection.
Our thoughtful design features dual sided ergonomics, constructed of 3k + unidirectional carbon fiber and optimized 3 dimensional shapes to achieve maximal strength and stiffness.
Innovative, tough and ultra durable, carbon and alloy rim friendly… your tubeless set up will love you and our trusty levers work with ease on those tough foldable tires.
* Due to demand, levers are being sold on a made to order basis as we ramp up production. Since our launch, we've received an overwhelming amount of orders… that said we hope to ship your order within a few days and or as soon as we finish up new batches each day. Please be patient we're working as fast as we can!