Astro-Chimp Jersey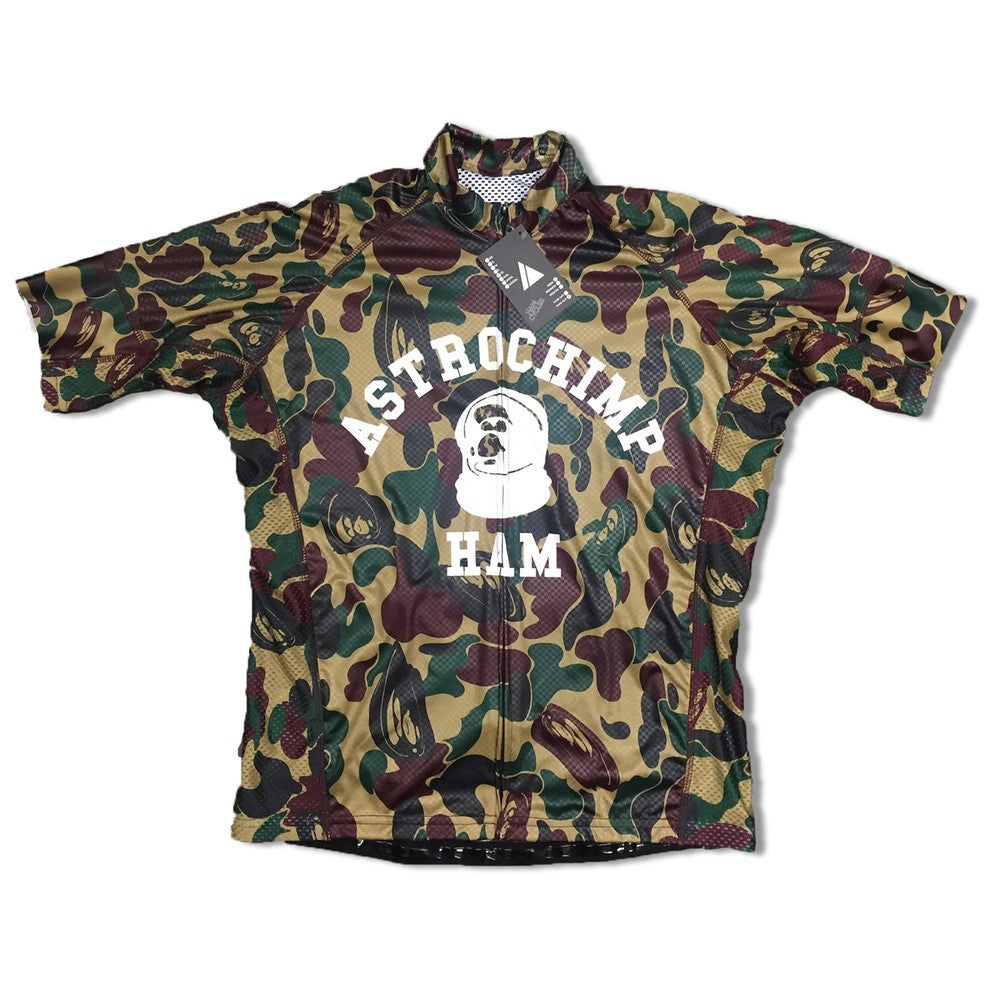 Designer: Ham Cycles
3 rear pockets. Vents under the arms and back of neck for improved air flow. 
Improved ventilation, fabrics and cut. 
Very aggressive cut.
Also available as a MTB cut (closer to what you'd wear in a comfortable tee)
Please allow 2-3 weeks for delivery. Many sizes are made to order.