City Bike - The Azure (3spd)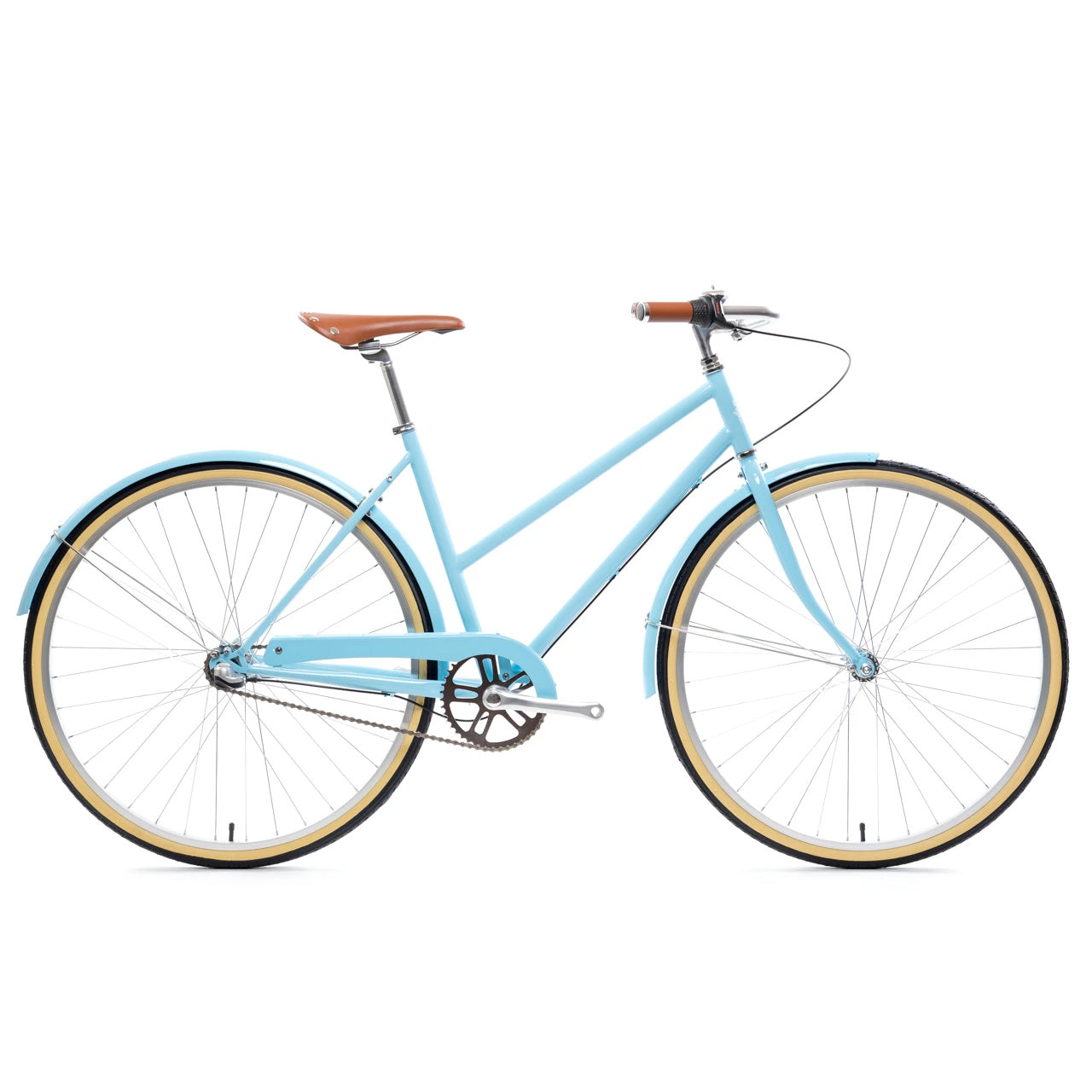 Designer: State Bicycle Co.
The City Bike Line is a thoughtfully designed, modern take on a classic style. Commuter-minded features such as fenders and a chain guard not only keep you and your bike clean but also contribute to a classic, refined design that includes a riveted leatherette saddle and retro-inspired metal pedals. Providing comfort without sacrificing on style, mustache-style handlebars outfitted with lock-on leatherette grips keep you in an upright riding position as you coast through the city streets on cushy 35c tires, while a coaster brake provides worry-free stopping power.
The City Bike line provides you the ability to opt for the ultimate simplicity of a single-speed or to choose an internal 3-speed hub for more demanding routes.
 [SPECS]
GEARING:3-speed Shimano Nexus Internal Hub w/ Grip Shifter 
FRAME:  Steel 
WHEEL SET: 

 

Chrome Spokes & Hubs

HANDLEBARS:

  Mustache (Finely Groomed)

BRAKES:

  Coaster Brake for Easy Stopping 

SADDLE: 

 Leatherette Saddle w/ Steel Rails

CHAIN GUARD: 

 Protects Your Clothing & Bike

BOTTLE OPENER: 

 Frame Mounted (Cheers!)