Crime Watch Tee - Black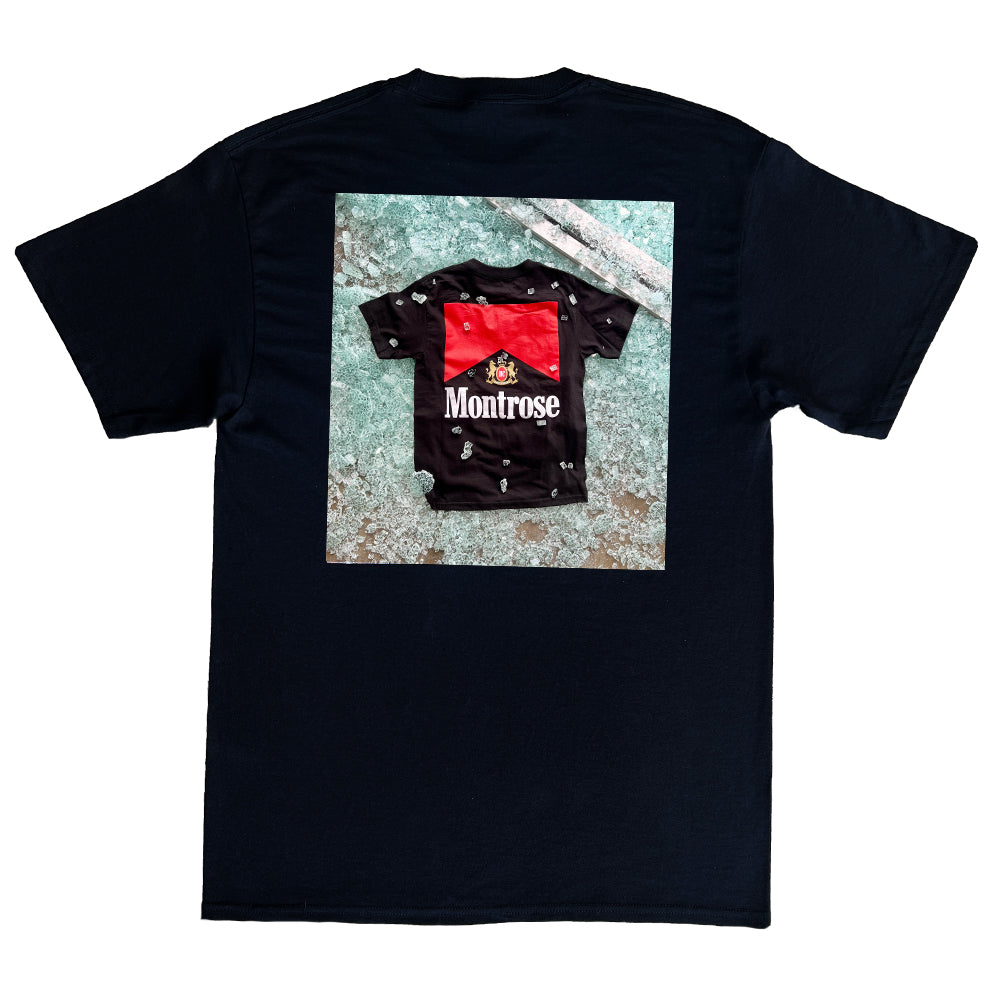 Designer: Ham Cycles
It was a rough start for us in our new spot at 95 Tuam. We had 5 break in attempts in a single month, some worse than others.
Our shop operator took this photos at 5AM after responding to a call of another break-in. The glass of our storefront was shattered and as he looked around in disbelief, laid down one of our classic designs into the destruction.
This tee is more expensive than normal because it was insanely expensive to make, who knew making tee shirts was going to go the way of eggs when it came to pricing. It'll also never be released again. Also the window pane we had to replace costs us $1800, so maybe we can consider it a contribution towards that if you love us?
5.4-ounce, 100% cotton tee. 
Back graphic is an actual photo that was transferred via direct to garment, so the vibrance once it enters the copy won't look quite like the photo shown, but we got it as good as we could.