Debossed AS-1 Bar Tape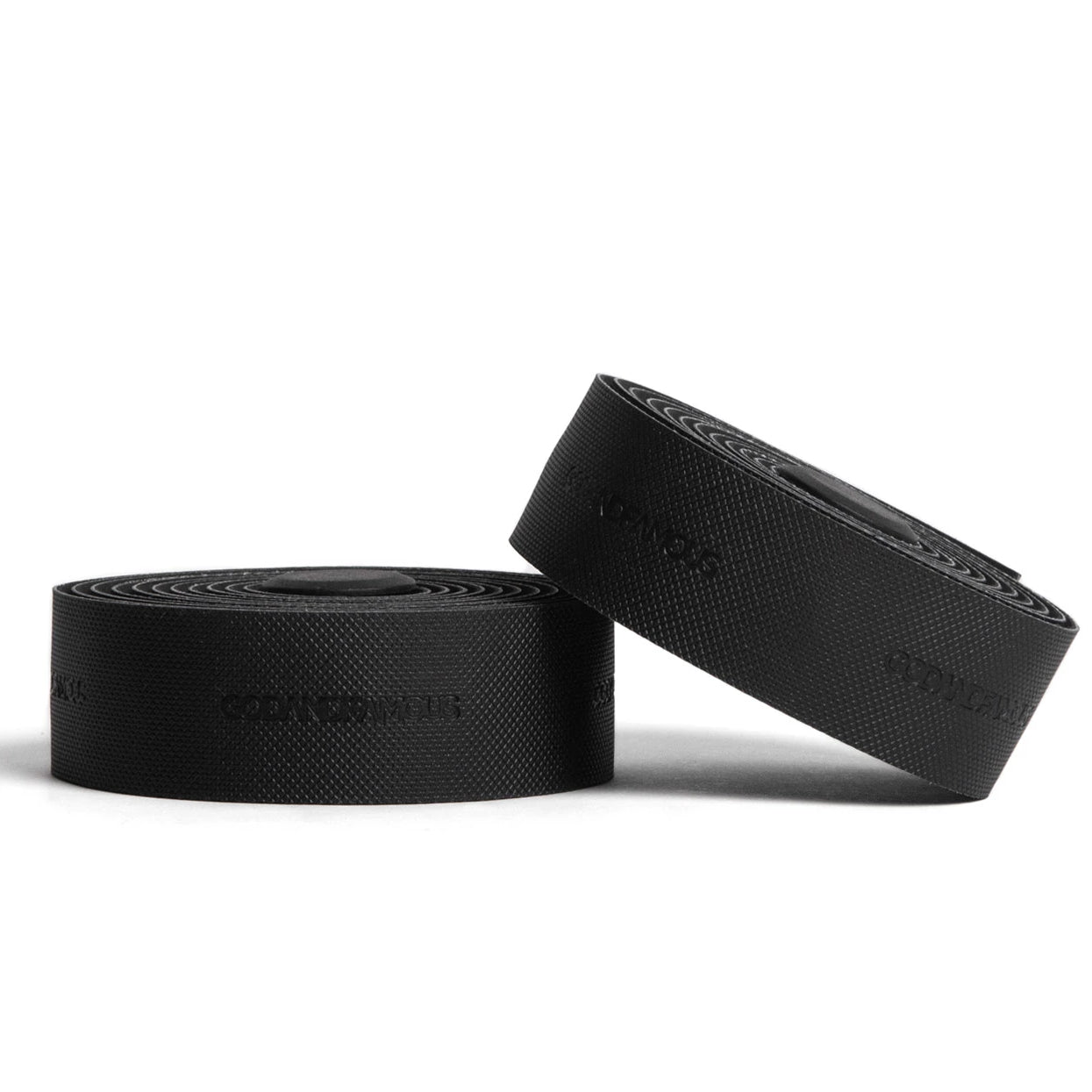 Designer: God & Famous
For when shit gets cutty!
A lightweight anti-slip handlebar tape that feels like a race tape with more durability and longevity. Featuring an ultra grippy diamond texture with repeating debossed G&F logos that give a discrete look with high grip and comfort. For on-road and off-road use.
Comes with (2) rolls, textured black finishing tape and simple flat black bar ends. 
Material: PU/EVA

Thickness: 2.5mm

Actual weight: 72g

Length: 80"
Color: Textured Black w/ debossed graphic