Dutchi 1 - Purple Rain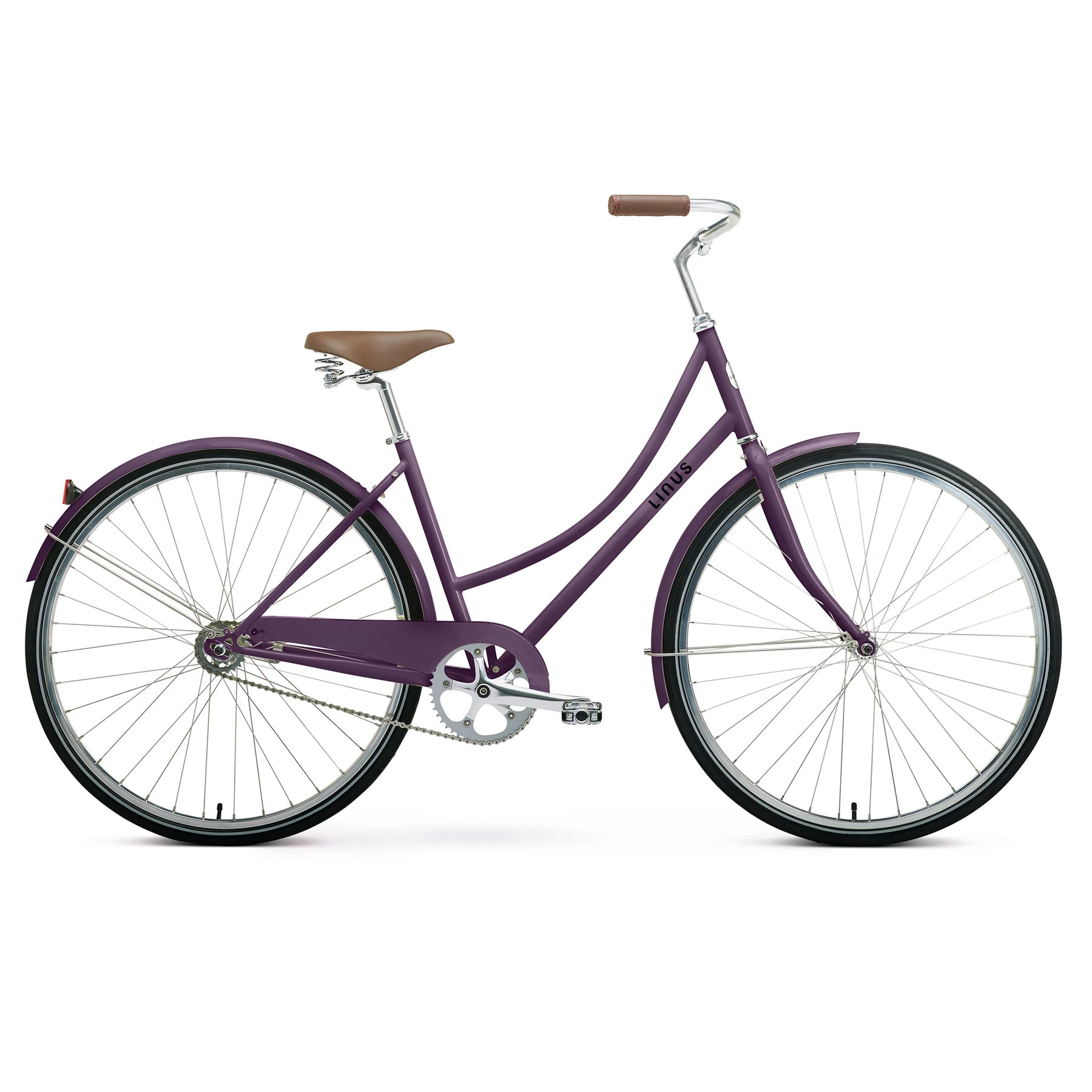 Designer: Linus
Our classic heritage Dutchi is elegant, feminine, and independent. The upright riding position makes this single-speed very comfortable for everyday use, and the low step-through frame allows for easy on and off.
If there ever was a frame designed for trips to the flower market or picking up freshly baked bread, this is it.
Key Bike Features:
Comfort saddle with springs
Genuine leather hand-stitched grips
Painted steel fenders with retro brackets and stainless steel braces
Front and rear reflectors for optimal visibility
Alloy kickstand
DUTCHI HEIGHT RECOMMENDATIONS:
Medium: 5'2" - 5'10" / 157.4cm - 177.8cm
FRAME SIZE:
STANDOVER HEIGHT: 56cm
EFFECTIVE TOP TUBE LENGTH: 59 cm
*Note: Some riders may be a little outside these height range recommendations but prefer the feel of a larger or smaller size. Stand over height measurement is not as important as how the bike geometry feels while it is being ridden. As long as the rider can reach the ground while sitting on the saddle, even if it's just their toes, this size will be compatible with their height.